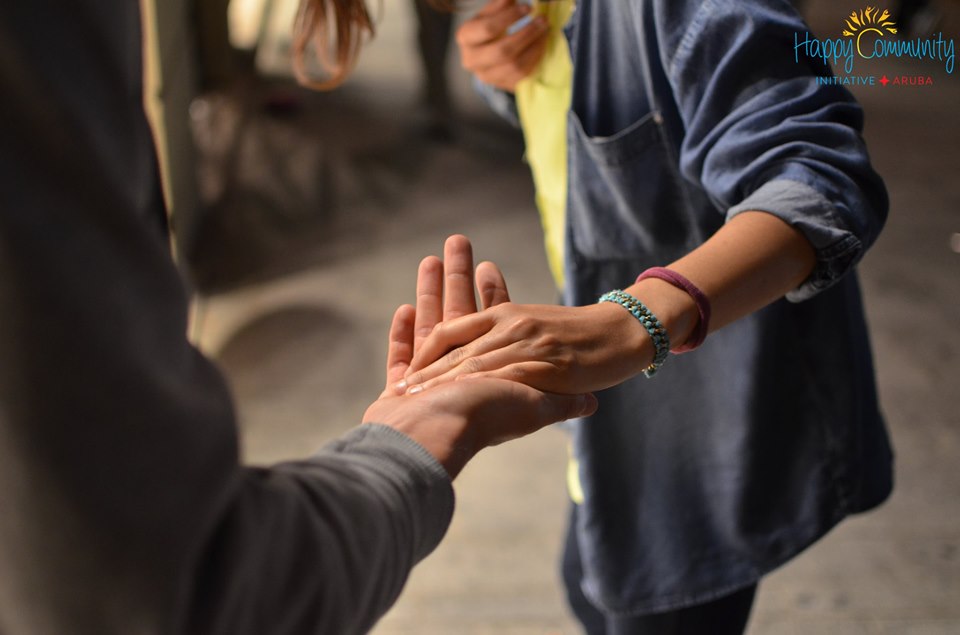 Oct 24, 2019
"They want your love, support, encouragement, your nurture, acceptance and attention"
ORANJESTAD — Your teen times. It is most probably the most difficult phase and at the same time it is the best part of your life. For a parent the teen is challenging and rebellion is part of it, but teens … they need love. The recently launched Happy Community Initiative (HCI) asks your support to set up a high-quality after school program for Aruban teens. Six out of ten teens are home alone here, mostly because parents work to meet ends. One Happy Island wishes for Happy Teens.
Sandra, a mother of two sons in the age of 13 and 16: "It is really important to have a high-quality after school program because, I have no place to leave them after school.The parents are working, like myself, which leaves the children alone at home." She finds it difficult to know that her kids are home alone for several reasons: "I do not know what he is doing. He is kind of isolated and spends too much time on social media." She would prefer her children to be stimulated in their interests and be able to try for example music
instruments, arts & crafts and sports. "In that way, they can explore what their interest is and develop a passion for something. Nowadays teens seem so shallow and inactive because of the devices that keep them engaged." She acknowledges that the economic situation on Aruba forces parents to work hard to provide fortheir family needs and that makes life more stressful. It affects the teens who are left alone and lack the support in such a difficult age. "Not everyone can count on family or friends to help. In that case there seems to be no other choice."
Fix your mindset
Shulaika, a single mother of two children who are teens like Sandra's boys asked her children if they would be open to participate in such a program. They both are into it as long as the rules are not too strict, they said. A typical teenage answer but remember: it is still the adult that needs to keep the supervision and decide what is good for their children. Sandra: "They think they are old enough to do and decide things, but they are not. They are looking for an identity and are very vulnerable. I see it around me. A lot of teens stay home alone and many single parents work double jobs. I mean, how on earth do you manage and still have energy for your teens like that?" In her opinion it is all about your mindset: You can convince yourself that it is okay to leave them home alone but if you think honestly it is not. "They are still children and they need your love, your support, your encouragement, your nurture, acceptance and attention."
Some facts
Millions of people around the world love Aruba, the ONE HAPPY ISLAND and the home away from home. Tourism in Aruba is performing great. However, in Aruba, about six of ten youngsters between the ages of 12 and 18 are alone or without adult supervision after school time. In addition to this, many of Aruba's youngsters do not travel (often) and experience boredom from a lack of activities during school vacations. Furthermore, four out of ten Aruban youngsters do not finish secondary school. This is a very big issue for Aruba's future economy and the local tourism industry. A recent study found at least 60% of Aruba's youth is asking for afterschool programs, aiming at sports, cooking, art programs and a safe place to hang out with their friends.
Small gesture, big impact
Aruba's visitor charity program HCI is raising funds to roll out an after school program. "The objective is to raise $110K by June 1st, 2020 which can cater to 40 youngsters for one year where they will receive homework guidance, opportunity to participate in sports, music lessons and art classes, meals and beverages, operations costs, guidance support and materials", says Kimberly Mathilda, Coordinator of HCI. "$2347.90 has been collected so far, should each of us donate we can reach our goal faster."